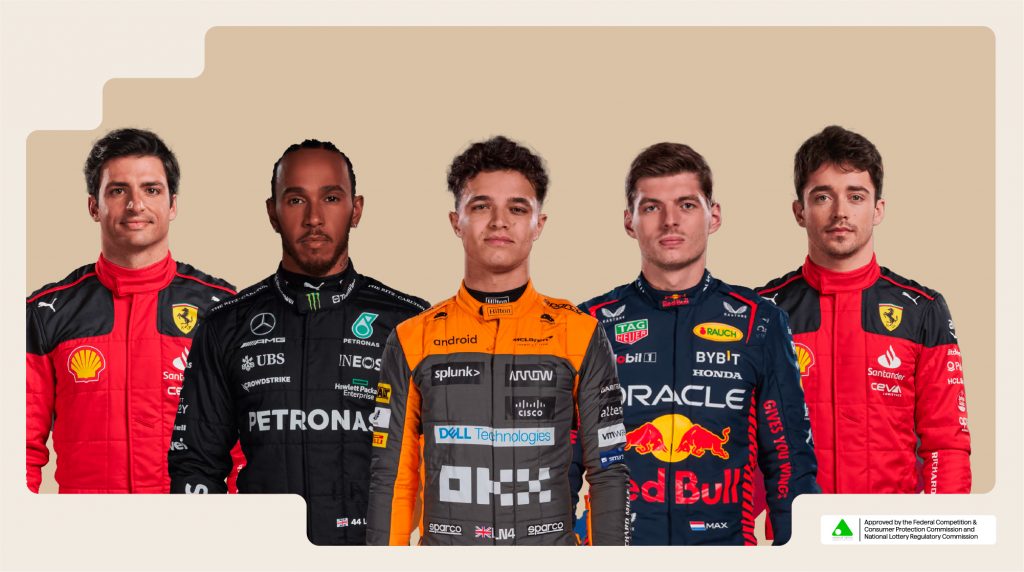 Introduction:
Formula 1, the pinnacle of motorsport, attracts some of the world's most talented drivers. With their exceptional skills, charisma, and speed, these individuals have earned both fame and fortune. In this post, we will dive into the top five highest earners in Formula 1, shedding light on their accomplishments and the staggering amounts they have amassed.
Max Verstappen (Red Bull) – $55 million:
At just 25 years old, Max Verstappen has taken the F1 world by storm. As the youngest ever Grand Prix winner, his prodigious talent has propelled him to the top of the earnings ladder. Verstappen's exceptional performances, coupled with his deal with Red Bull Racing, have secured him a staggering estimated $55 million annual income. As he continues to challenge the established order, his earning potential looks set to soar even higher.
Lewis Hamilton (Mercedes) – $35 million:
A true legend of the sport, Lewis Hamilton needs no introduction. The seven-time World Champion has rewritten the history books with his record-breaking achievements. While his contract with Mercedes has seen a slight reduction in earnings, Hamilton still comfortably sits at number two on the earnings chart, taking home an impressive estimated $35 million. His immense popularity and unparalleled success have made him a global icon – both on and off the track.
Charles Leclerc (Ferrari) – $24 million:
Stepping into the iconic red cockpit of a Ferrari, Charles Leclerc has shown immense promise and potential. The Monegasque driver, just 24 years old, has impressed with his raw speed and determination. Ferrari's investment in Leclerc has paid dividends, as he earns a substantial $24 million per year. With his hunger for success and Ferrari's resurgence, Leclerc has the potential to move up the earnings ladder in the years to come.
Lando Norris (McLaren) – $20 million:
The young British driver, Lando Norris, has made a name for himself with his vibrant personality and impressive performances. As part of McLaren's resurgence, Norris has grown into a formidable competitor, displaying both maturity and skill. With his recent contract extension, Norris now earns a notable $20 million per year, reflecting his growing stature within the sport. At just 22 years old, he has a promising career ahead and the potential to climb even higher in the earnings list.
Carlos Sainz (Ferrari) – $12 million:
Carlos Sainz, the Spaniard known for his relentless work ethic and consistency, completes our list of F1's highest earners. After successful stints with McLaren and now Ferrari, Sainz has established himself as a reliable and talented driver. Despite being lower on the earnings scale with an estimated $12 million, Sainz's presence in the top five speaks volumes about his capabilities and the trust Ferrari has placed in him to deliver strong results.
Conclusion:
Formula 1 is not only a sport of incredible speed and precision but also a business that rewards the finest talents handsomely. The top five highest earners in F1, Max Verstappen, Lewis Hamilton, Charles Leclerc, Lando Norris, and Carlos Sainz, exemplify the perfect blend of skill, determination, and marketability. As they continue to push the boundaries of performance, their earnings will likely rise even higher, further cementing their status as the elite in the world of motorsport.

Win a free all expenses paid trip to the 2023 Dutch F1 Grand Prix. All you have to do is trade or lock $10,000 from now till July 1st. Read more information about it here.