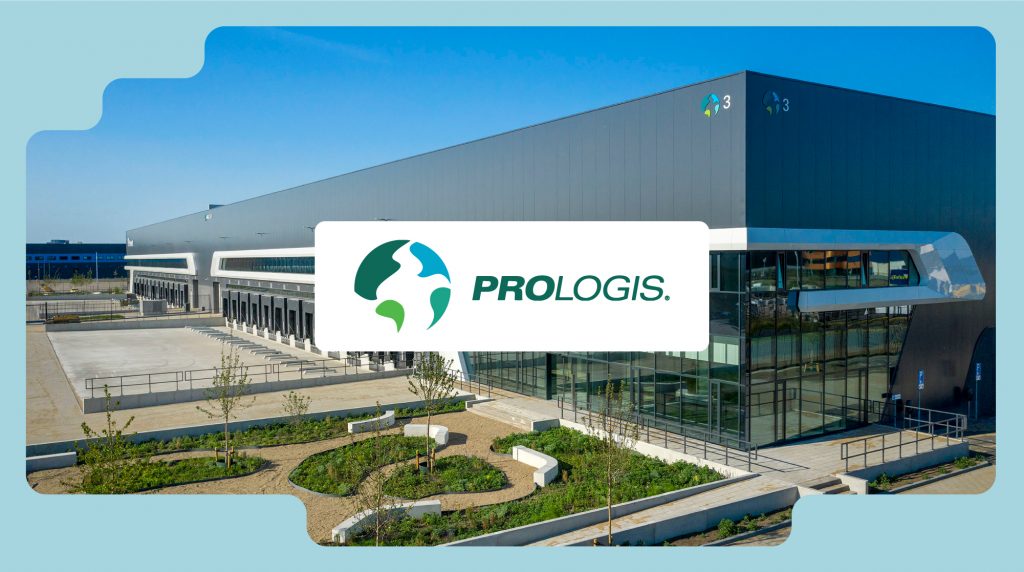 Introduction
When it comes to real estate investment, Real Estate Investment Trusts (REITs) have gained popularity among investors. They offer a unique opportunity to invest in real estate without the hassle of directly owning and managing properties. One REIT that has caught the attention of many investors is Prologis, Inc. (PLD). In this article, we will explore why investing in Prologis as a REIT can be a smart move.
*Please note this is not financial advice. Please do your own research and due diligence before you invest.*
Prologis: A Leading Global Logistics Real Estate Company
Prologis is a top-tier logistics real estate company specializing in the acquisition, development, and management of industrial properties. With a portfolio spanning 4,000 properties and over 984 million square feet of leasable space across 19 countries, Prologis is a dominant player in the logistics and e-commerce sectors. The company's strategic focus on key markets and its expertise in serving global supply chains make it an attractive investment option.
Strong Market Fundamentals and Sustainable Growth
Prologis benefits from robust market fundamentals driven by the growing e-commerce industry and the increasing need for efficient supply chain management. As online shopping continues to gain momentum, businesses require state-of-the-art logistics facilities to meet customer expectations for fast and reliable deliveries. Prologis, with its modern and strategically located properties, is well-positioned to cater to this demand.
The company has a proven track record of delivering sustainable growth. Prologis consistently achieves high occupancy rates, with a portfolio occupancy averaging above 95%. Furthermore, the company's strong relationships with tenants, which include leading e-commerce giants and multinational corporations, ensure a stable and diversified revenue stream.
Technological Innovation and Sustainable Practices
Prologis embraces technological innovation and sustainability, which are essential factors in today's real estate landscape. The company leverages advanced technologies such as automation, robotics, and data analytics to enhance operational efficiency and improve the overall tenant experience. By implementing sustainable practices, Prologis reduces its environmental impact while simultaneously lowering costs.
Global Diversification and Risk Mitigation
One of the key advantages of investing in Prologis is its global diversification. The company operates in major logistics markets worldwide, reducing its exposure to regional economic fluctuations and providing investors with a more balanced risk profile. Additionally, Prologis's long-term leases, typically spanning several years, offer stability and predictable cash flows.
Financial Strength and Shareholder Returns
Prologis maintains a solid financial position, which is crucial for any REIT investment. The company has a strong balance sheet, low leverage, and a history of disciplined capital allocation. This financial strength allows Prologis to seize growth opportunities, fund development projects, and provide attractive shareholder returns in the form of dividends and capital appreciation.
Resilience during Economic Downturns
The COVID-19 pandemic has demonstrated the resilience of Prologis's business model. Despite the economic uncertainties, the company continued to perform well, driven by the increased demand for logistics real estate due to the accelerated growth of e-commerce. Prologis's ability to adapt and thrive during challenging times further solidifies its position as a reliable and recession-resistant investment option.
Conclusion
Prologis, Inc. (PLD) offers investors a compelling opportunity to participate in the thriving logistics real estate sector through the REIT structure. With its global presence, strong market fundamentals, focus on innovation, and commitment to sustainability, Prologis stands out as a well-managed and financially robust company. By investing in Prologis, investors can gain exposure to the growing e-commerce industry and benefit from stable cash flows, long-term leases, and attractive shareholder returns
*Please note this is not financial advice. Please do your own research and due diligence before you invest.*