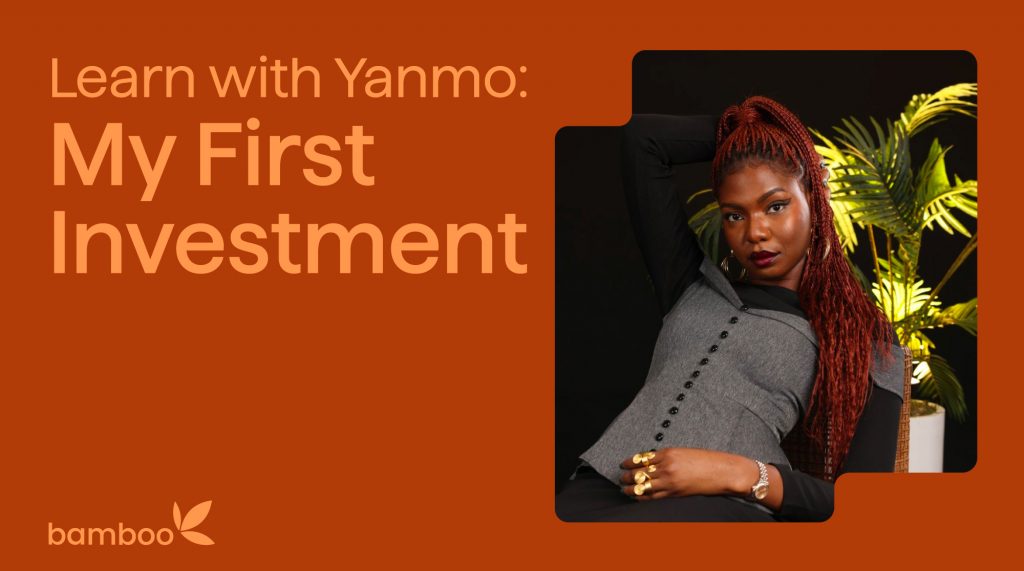 Hopefully, we've all taken the first step on our journey and made a deposit 👀 Email me at [email protected] and let me know if you did. If you didn't, it's not too late. You can get started, by making your deposit today and coming with me on this journey. Don't forget to email me when you do 😊
Like I promised last week, this week we'll be talking about the first ever stock I bought – the Vanguard S&P 500 ETF (VOO)
Why Did I Buy It?
Just before we launched Bamboo, I knew I wanted to invest in US stocks but I had no idea what stock to buy. I was overwhelmed by all the choices and was worried about making the wrong decision and losing all my money. You can probably relate to this feeling.
So I did what I often do, when I have an investment question; I checked Google to find out Warren Buffett's thoughts on the matter. I found this article where he said that all I had to do was "just buy a cross-section of America". This made sense to me because I was comfortable that over time the US economy (and the US stock market) would grow and if I was invested in it, I'd make money.
Investing in an S&P 500 ETF allowed me essentially invest in the whole US stock market, because an S&P 500 ETF invests in the 500 largest U.S. companies and the index is considered a measure of overall U.S. stock returns.It is incredibly diversified and a great way to hedge against risk in the stock market.
I personally bought the Vanguard S&P 500 ETF (VOO) but there are others like SDPR S&P 500 (SPY), iShares Core S&P 500 ETF (IVV) and the SPDR Portfolio S&P 500 ETF (SPLG). They all track the 500 biggest companies in the U.S. markets but the ETFs were made by different investors.
Bill Mann, an investor we had at our Under The Bamboo Tree event last year said something about how big and powerful the companies in the S&P 500 are. According to him, if the S&P 500 goes to zero, we'd have a lot bigger problems in the world.
Over the years, as I've gotten more comfortable with stock market risk and learnt a bit more about investing, I've added a few more stocks to my portfolio but the S&P 500 remains a cornerstone that allows me to diversify my portfolio and reduce the risks of huge market crashes – I have found that even when the stock market is down, my VOO investment is down less than most of my individual stock picks.
This week, we're taking the next step of our journey and my single ask is that you buy a stock. If you're still not sure what stock to buy, the Bamboo Team has put together a great guide to help you decide. Remember, the longer you're invested, the more time your returns have to compound.
Next week, I'll either be walking you through some of the other stocks in my portfolio or telling you how I decide the best time to buy. Email me at [email protected] to tell me which you'd prefer!
Until next week!
Happy Investing,
Yanmo
As always, you can email me at [email protected].