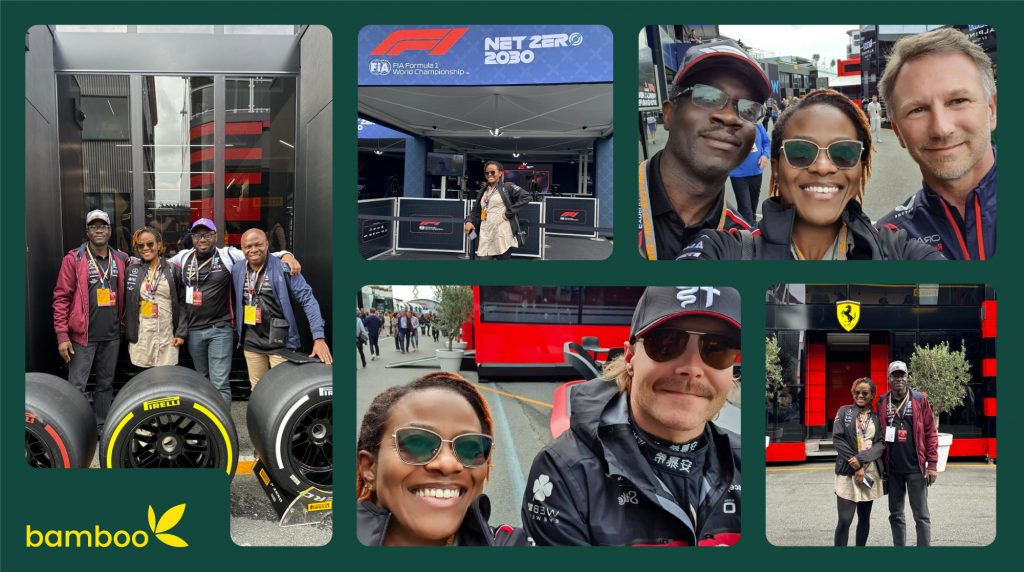 The F1 Dutch Grand Prix was amazing and we had so much fun with some of our lucky customers as you can tell from these pictures.
You could be on the next flight to the F1 São Paulo GP in October if you cumulatively invest $10,000 or more before October 8th. Experience the beauty of Brazil & F1 on us.
Trade or lock $10,000 or more between now and October 8th.
It seems August's idea of fun involves throwing a curveball at equities, especially in the tech sector. It played a tough game with tech titans leaving Apple, Microsoft, Tesla, and Meta with a whopping $625 billion dent in their combined market value. Apple led the market-cap declines by 8.83%, followed by Tesla with a 10.79% drop, Microsoft with 3.85% and Meta, 10.39%. 
This slump contrasts with what has been a strong year for stocks, especially Big Tech, thanks to investor excitement over artificial intelligence. The S&P 500 index is up 14% year-to-date, even after an almost 5% pullback this month.
Analysts believe it's a seasonal trend. History also shows that for 3 decades, August has typically been the second-worst month of the year, after September. It's also been especially poor in the year leading to a presidential election." It's like August can't resist a little drama. To be fair, aside from August being dramatic, there are other factors that caused the slump. For example, Apple's uninspiring Q2 report showed that iPhone and iPad sales were declining against a backdrop of slower consumer spending in America. It is unsurprising because its logical for iPhone sales to start slowing down right before Apple announces new phones like it is expected to do in September. In the case of Tesla, investors were increasingly concerned that the series of price cuts that kept happening in the year could affect profit margins.
Amidst the decline experienced by Microsoft, Tesla, Apple, and Meta, there is one notable exception – Nvidia. This semiconductor company, known for its GPU chips has enjoyed a remarkable year, boosted by a robust second-quarter earnings report that showcased a remarkable 101% surge in revenue compared to the previous year.
In a nutshell, August took a swing at the market values of major tech players, reminding us that seasonal trends can be quite the pranksters. The chaos that August brings might just be its way of keeping things interesting in the finance world's summer vacation.
How Big Tech performed this month August:
Will you take advantage of the dip before the market rebounds? Tweet at us, let us discuss.